Troubleshooting
General Troubleshooting
The first thing to do if you are experiencing buffering issues, error messages, audio problems, freezes, crashes, or pretty much any other problem, is to shutdown and unplug your box, and reset your internet connection.
To shutdown your android box, exit Kodi first using the quit / exit button under SYSTEM, then power down your device. Unplug from power source. Now reset your internet connection by unplugging your router(s), wait 5 minutes and then plug back in. Wait until your internet connection has re-established itself, now plug in your android box and boot it up.
---
If your volume is muted in Kodi and you're using a keyboard remote, press the F8 button to unmute volume. F9 and F10 also adjust the master volume level in Kodi.
___________________________________________________________________________________
If all of a sudden your Kodi screen looks like this (Kodi 16) :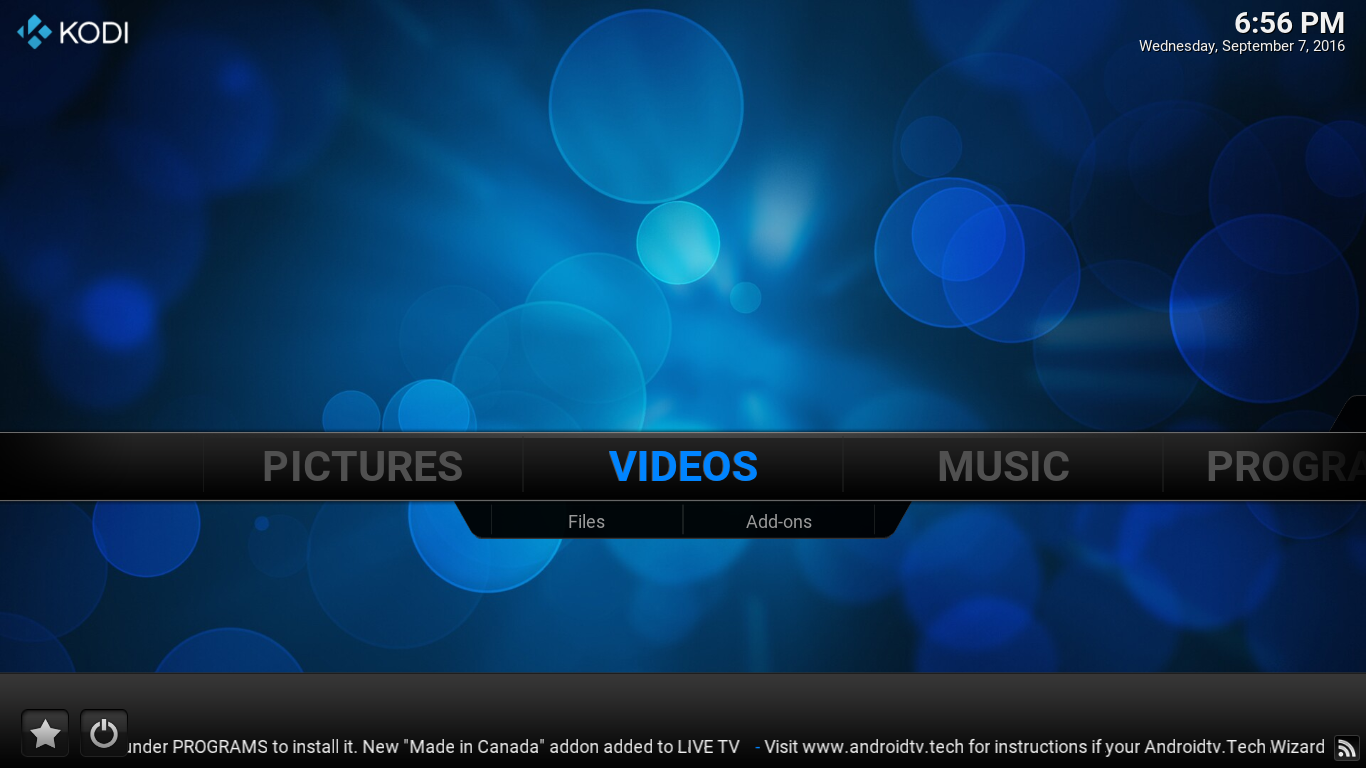 OR like this ( Kodi 17):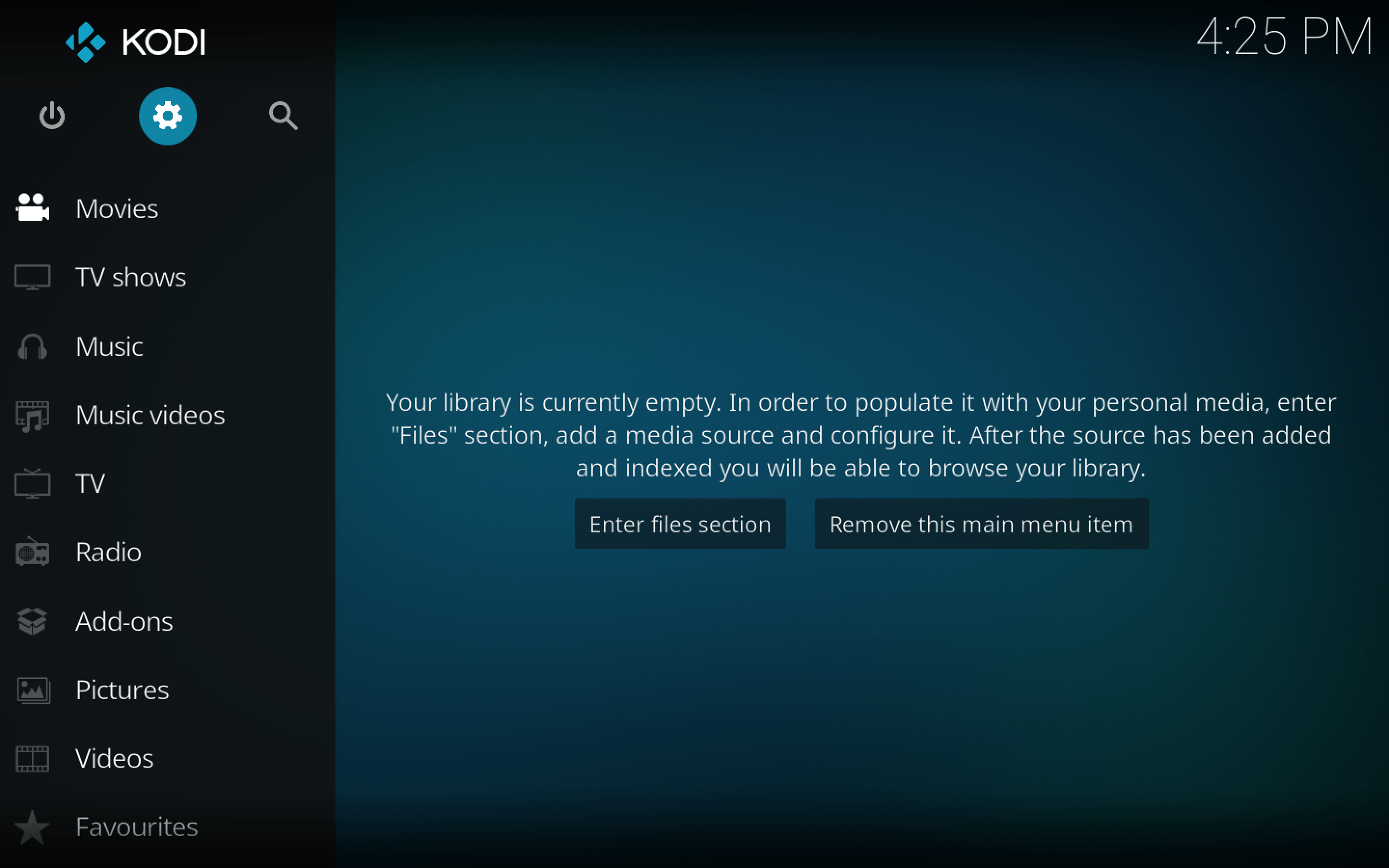 This is usually caused by Kodi not shutting down properly before turning off or unplugging the box. To fix, click on the "Gear" icon at the top left of the screen. Click on Interface Settings, and change the Skin to Aeon Nox Silvo.
If Aeon Nox Silvo is not there, then our programming has been erased from your box. Contact us for further instructions at admin@androidtv.tech
---
If you are receiving error messages or buffering issues for every link you are trying to watch in a certain add-on, this means that the add-on is likely down for maintenance, or there is a problem with your internet connection. Try using a different add-on. If a different add-on doesn't work, exit Kodi, power down the android box and unplug. Unplug your router and wait 30 seconds before plugging back in to reset your Internet connection. Plug the Android box back in see if it works.
---
If your Date and Time is displaying incorrectly, go into SETTINGS from the home screen. Click on Date and Time (you may need to go into More Settings on some boxes), and toggle off Automatic Date and Time for 10 seconds, then turn it back on. This will often fix the problem.
If not, power down your device, unplug the box, wait 30 seconds, then plug back in. Ensure you are connected to the internet, as your box gets the date and time from your internet connection.
---
If Mobdro is giving you an error message, this usually means it needs to be updated. From the home screen, click on File Explorer. Scroll down and click on the Download folder. There should be a file called mobdro.apk listed here. Click on it and click on Install. Mobdro should now work.
_____________________________________________________________________
---
There are no products to list in this category.